English Heritage Mappa Mundi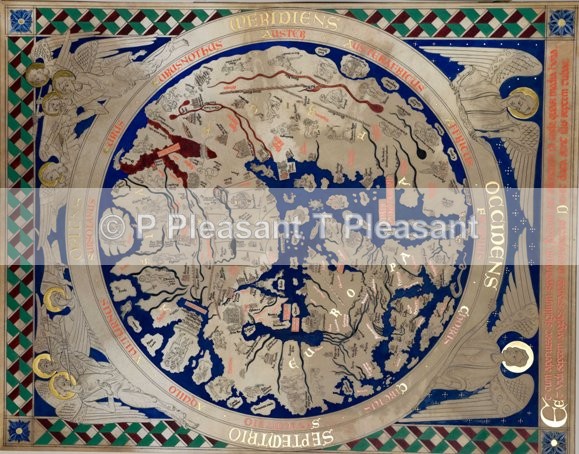 Recreation of a mediaeval mappa mundi (map of the world), as part of the Dover Castle, Great Tower refurbishment. Created on a calfskin, 1.4metres by 1.1metres, using authentic ink and early medieval pigments in egg tempera.

This was the first serious contemporary attempt to make a medieval world map and was created from a detailed, research led specification by English Heritage.